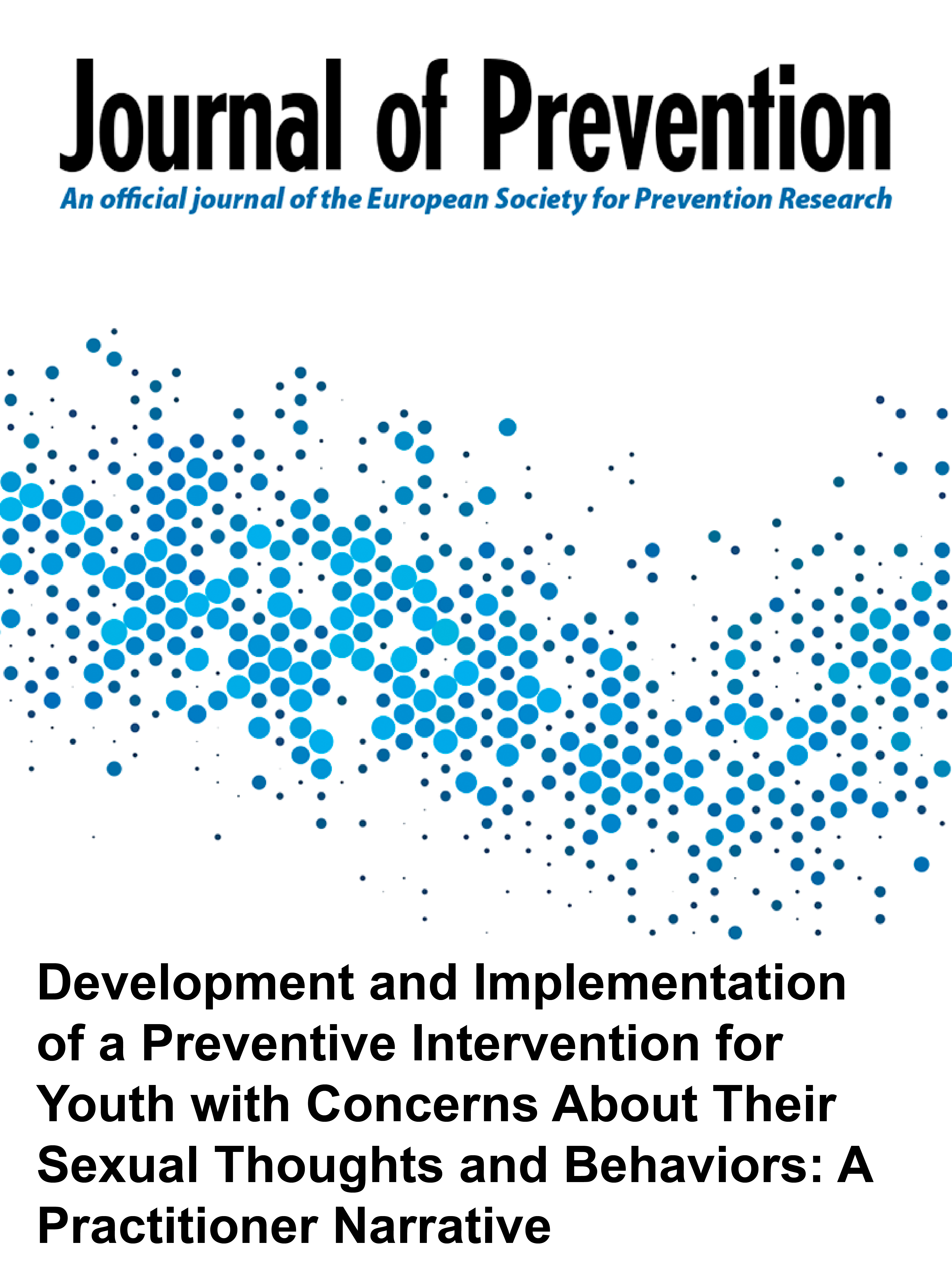 Journal of Prevention's Study on Development of Youth Service, WhatsOK
Co-authored with our partner, The Center for Violence Prevention Research, our study detailing the development of our youth service, WhatsOK, has been published in the Journal of Prevention!
WhatsOK (www.whatsok.org) is an innovative, primary and secondary prevention resource that provides confidential resources to youth with questions about potentially problematic sexual interests and behaviors.
We would also like to thank The Cetner for Violence Prevention Research for making this study freely available to everyone!
ATSA's "Children with Sexual Behavior Problems - 2nd Edition" is now available. This is essential reading for understanding and treating children under 12 with sexual behavior problems.
Circles of Safety is Now!'s signature training series that will teach you how to actively keep children safe wherever they learn, play, and grow.
Our youth platform, WhatsOK, has just passed the halfway point of its third year of funding- check out our latest infographic summarizing the progress WhatsOK has made, and share this great resource with your communities!