Give with confidence
Stop It Now! is a tax-exempt, charitable organization under IRS Code Section 501(c)(3). Our tax ID number is 04-3150129 and your gifts are tax-deductible to the fullest extent allowed by law.
We value your support - and we use it wisely to maximize its impact. In our most recent fiscal year, 89%* of contributions supported program activities in Help Services, Prevention Education, Technical Assistance & Training, and Prevention Advocacy. 
Our audited statements and IRS tax filings are publicly available. View our IRS Form 990 on Guidestar.
We undergo regular independent reviews to certify, document, and demonstrate that it meets high standards of public and fiscal accountability, and program cost-effectiveness. Stop It Now! qualifies annually as a member of Independent Charities of America and the U.S. government's Combined Federal Campaign. Stop It Now! also has a long track record of grants from major foundations and public agencies.
Gold Seal of Transparency
America's Best Charities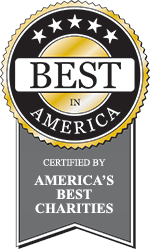 Stop It Now! is a qualified member of America's Best Charities. The America's Best Charities Seal of Excellence indicates that Stop It Now! has undergone a rigorous independent review to certify, document, and demonstrate that it meets the highest standards of public accountability, and program and cost effectiveness. Of the million charitable organizations operating in the U.S., Stop It Now! is one of fewer than 2,000 that have been awarded this seal.
Klingberg Family Centers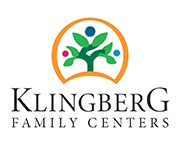 Stop It Now! is an affiliate of Klingberg Family Centers. Klingberg Family Centers is a private, nonprofit, multi-service agency providing help to thousands of persons across Connecticut each year. Their goal is to extend hope and healing to children and families whose lives have been traumatized by abuse and/or neglect in its various forms, severe family problems, and mental health issues. Through an array of group care, special education, foster care, and community programs, children and parents are given the encouragement and skills they need to function more effectively at home, in school and in their community. Their main campus is located in New Britain, Connecticut. They also offer a wide range of community services from our office in Hartford.
Visit the Klingberg website for additional information.